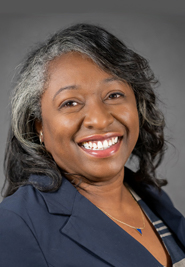 Jamila Piracci
Senior Advisor
750 17th Street, NW Ste 1000 Washington, DC 20006
Ms. Piracci's client work focuses on providing clients with regulatory strategy and compliance solutions.
Prior to her work with Patomak, Ms. Piracci led the National Futures Association's regulatory program from 2011 to 2019, overseeing swap dealers under the Dodd-Frank Act, including creating NFA's program. Her work at NFA included hiring and managing a staff of nearly 120 examination, internal audit, operations, risk, and quantitative staff that monitored and approved margin models for swap dealers subject to Commodity Futures Trading Commission and NFA requirements. She also was responsible for the performance of the program to NFA's chief executives and board, as well as the commissioners and directors of the CFTC.
Ms. Piracci previously was an attorney for the Federal Reserve Bank of New York, where she primarily focused on orderly liquidation authority and resolution planning under the Dodd-Frank Act, as well as on market and other developments pertaining to OTC derivatives. Prior to joining the Federal Reserve Bank of New York, Ms. Piracci spent nearly a decade advising a range of OTC derivatives market participants, including dealer banks, investment managers, and energy firms. The focus of her transactional and advisory work was in the interest rate, commodity, and credit derivatives areas, and she acted as deal counsel for structured derivative programs, including cash and synthetic collateralized debt obligations and collateralized loan obligations. She also was an Assistant General Counsel at the International Swaps and Derivatives Association, where she chaired working groups developing market documentation and best practices primarily in the credit derivatives area.
Ms. Piracci received her J.D. from Cornell Law School and M.B.A. from the S.C. Johnson Graduate School of Management at Cornell University. Ms. Piracci earned her B.A. from Harvard-Radcliffe College at Harvard University. She serves on the Boards of the Futures Industry Association, SwapEx, LLC, and DevvStream, Inc., and is a member of the Advisory Board of Hidden Road Partners. She also provides support to public interest initiatives as a member of the Core Principles Steering Committee of the Global Digital Asset and Cryptocurrency Association, as a Senior Fellow for Life:Powered, and as an Associate Member of the CFTC's Energy and Environmental Markets Advisory Committee.