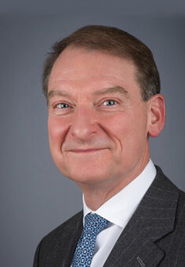 Paul Atkins
Chief Executive
750 17th Street, NW Ste 1000 Washington, DC 20006
Mr. Atkins leads client work for financial services firms regarding an array of matters, including domestic financial services regulatory issues, new financial products, business strategy, and corporate governance. Mr. Atkins regularly serves as an independent compliance consultant and a court-appointed monitor in settlements involving federal agencies and regulators. His expert witness engagements include federal, state, and foreign litigation, as well as U.S. Securities and Exchange Commission matters.
Since 2017, Mr. Atkins has led industry efforts to develop best practices for digital asset issuances and trading platforms as co-chair of the Token Alliance. From 2012 to 2015, he served as an independent director and non-executive Chairman of the Board of BATS Global Markets, Inc., a leading operator of electronic U.S. and European securities markets trading listed cash equity securities and equity options (since acquired by CBOE).
Prior to founding Patomak, Mr. Atkins served as an SEC Commissioner from 2002 to 2008 where he advocated for transparency, consistency, and the use of cost-benefit analysis at the agency. He represented the SEC at meetings of the U.S.-EU Transatlantic Economic Council, the President's Working Group on Financial Markets, the World Economic Forum, and the Transatlantic Business Dialogue. From 2009 to 2010, he was appointed a member of the Congressional Oversight Panel for the Troubled Asset Relief Program. Earlier in his career, he served on the staffs of SEC Chairmen Richard C. Breeden and Arthur Levitt as chief of staff and counselor, respectively.
In private practice, Mr. Atkins was a partner of PricewaterhouseCoopers and its predecessor firm, Coopers & Lybrand. He began his career as a lawyer in New York with Davis Polk & Wardwell and was resident for two and a half years in the firm's Paris office. He was admitted as conseil juridique in France in 1988.
Mr. Atkins received his J.D. from Vanderbilt University School of Law, where he was Senior Student Writing Editor of the Vanderbilt Law Review, and his A.B. from Wofford College, summa cum laude, Phi Beta Kappa. He also is Vice Chairman of the American Council on Germany and a Trustee of the Cliffwater Funds.