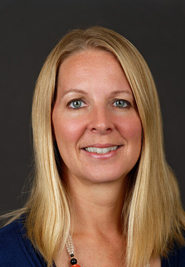 Erica Bens
Senior Advisor
30 Rockefeller Plaza, Suite 2020 New York, NY 10112
Ms. Bens provides advice and technical expertise on a variety of regulatory, compliance, governance, and enforcement matters for asset management, banking, insurance, and other financial institutions.
Ms. Bens has over twenty years of experience in the financial services industry. She founded Bens Group, LLC, providing compliance and regulatory guidance for financial services companies. She held a number of positions at Brown Brothers Harriman & Co., including Director of Risk and Governance for the Investment Management business. In this manager role, she was responsible for portfolio compliance, risk control self-assessments, certain policies, procedures and desk manuals, regulatory reviews, training, email surveillance, and governance.
She also held a number of positions at Citigroup in their legal department covering the Global Wealth Management business, including Associate General Counsel Citi Private Bank Offshore Wealth Services and General Counsel Citi Investment Research in Australia.
Ms. Bens served as the Senior Advisor and Counsel to the Chief Accountant at the U.S. Securities and Exchange Commission. In this role, she advised the Chief Accountant on policy issues and managed a number of high-profile internal and external initiatives, including matters dealing with SEC rulemaking, oversight of private sector accounting and auditing standard-setters, enforcement cases, and implementation of certain provisions of the Sarbanes-Oxley Act.
She began her career as Chief of Staff to the Vice Chairman and Global Head of Risk and Chief of Staff to the General Counsel at PricewaterhouseCoopers.
Ms. Bens earned her J.D. from Fordham Law School and her B.A. from Columbia College.