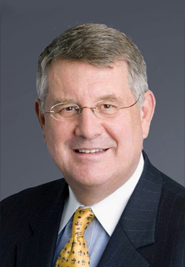 Allan Schott
Senior Advisor
750 17th Street, NW Ste 1000 Washington, DC 20006
Mr. Schott advises financial services companies on regulatory, compliance, and supervisory issues. He also serves as an expert witness in litigation matters involving bank regulatory and supervisory issues. He is a nationally recognized expert in bank regulatory matters, having served as Chief Counsel of the Office of the Comptroller of the Currency from 1987 to 1991, Assistant General Counsel at the U.S. Treasury Department from 1979 to 1985, and Senior Attorney at the Federal Reserve Board from 1973 to 1979.
Mr. Schott has authored books on anti-money laundering (AML) and bank holding companies, including Reference Guide to Anti-Money Laundering and Combating the Financing of Terrorism and Federal Banking Law: Bank Holding Companies. He also co-authored the book Preventing Money Laundering and Terrorist Financing, A Practical Guide for Bank Supervisors. In addition, he is adjunct faculty at the Southwest Graduate School of Banking at Southern Methodist University.
Mr. Schott previously worked with foreign governments on enhancing AML and bank supervisory programs as a consultant to the World Bank. He also worked with private clients on AML, bank and holding company powers, capital, privacy, and various compliance and supervisory issues.
Mr. Schott previously was a consulting partner at PricewaterhouseCoopers and its predecessor firm, Coopers & Lybrand, where he served as National Director for Bank Regulatory Services. He was also previously a Partner with Barnett, Sivon, Schott & Shay and Brown & Wood, both in Washington, D.C.
He received his J.D. from Boston University School of Law, his LL.M. from Georgetown University Law Center, and his B.A. from Kent State University.