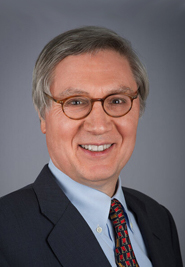 David Dick
Senior Consultant
750 17th Street, NW Ste 1000 Washington, DC 20006
Mr. Dick has more than thirty years of experience advising leading financial and non-financial firms about regulatory compliance, corporate governance, and legal issues – both as a senior in-house counsel and as an outside consultant.
Before joining Patomak, he undertook a wide variety of consulting assignments for investment advisers, broker–dealers, and other financial services firms.
Previously, Mr. Dick served as Associate General Counsel of Deloitte Consulting. Before his time with Deloitte, he served as General Counsel of Kroll Associates, a leading risk consulting firm. Prior to joining Kroll, he worked in the legal department of Merrill Lynch for almost ten years after beginning his career as an attorney in private practice in Washington, D.C.
Mr. Dick received his J.D. from Vanderbilt University School of Law and his LL.M. in international and comparative law from Georgetown University Law Center. He obtained his B.A. from the University of Toronto (Trinity College).