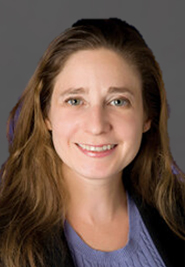 Joanna Fields
Senior Consultant
750 17th Street, NW Ste 1000 Washington, DC 20006
Ms. Fields works across all asset classes globally and has more than two decades of regulatory and market structure experience spanning equities, derivatives, fixed-income, futures, currencies, commodities, treasury, equity and debt capital markets for exchange traded, cleared and bespoke products in both U.S. and non-U.S. jurisdictions. Her technology background gives her a unique blend of technical and practical enterprise risk management expertise.
Ms. Fields was previously Head of Equities Market Structure and Strategic Investments for the Americas and Global Derivative Market Structure for Deutsche Bank Securities Inc. (DBSI) and was the Compliance Registered Options Principal and Derivatives Compliance Advisor for both DBSI and Credit Suisse First Boston. In addition, she worked in market regulation for both the International Securities Exchange and the Chicago Board Options.
Ms. Fields has expertise in a range of compliance requirements and equities and derivative market structure, including: anti-money laundering, know your customer, communication, insider dealing and market abuse surveillance parameter setting, coverage completeness, scenario development, and disposition requirements; U.S. Securities and Exchange Commission 15c3-5 requirements and related annual CEO/CCO certifications; SEC Regulation Systems Compliance and Integrity (Reg SCI) requirements; SEC net capital protection, segregation, portfolio margining, liquidity risk management and reporting requirements; SEC and Financial Industry Regulatory Authority regulatory reporting developments related to Electronic Blue Sheets (EBS), Order Audit Trail System (OATS), Trade Reporting and Compliance Engine (TRACE), Large Option Position Reporting (LOPR), Alternative Trading Systems (ATS) and Consolidated Audit Trail (CAT); Commodity Futures Trading Commission Dodd-Frank reporting; Canadian Market Analysis Platform Initiative reporting; Markets in Financial Instruments Directive II (MiFID II) regulatory reporting; cybersecurity system access and regulatory breach identification and notification governance processes; Options Price Reporting Authority (OPRA) and Securities Information Processor (SIP) market data feeds; books and records ingestion, maintenance, and preservation governance; Market Integrity reviews for Reg SHO, order routing disclosure, fair and mid-market pricing requirements; and best execution and transaction cost analysis.
Current member and former chair of the Securities Industry and Financial Markets Listed Options Committee.
Ms. Fields received her B.A. from Barnard, Columbia University, and her M.S. in Business and Technology from New York University.