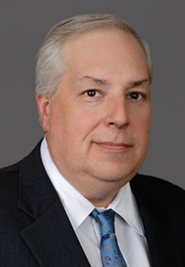 Edward McFadden
Senior Consultant
750 17th Street, NW Ste 1000 Washington, DC 20006
Mr. McFadden brings more than thirty years of journalism, speech writing, and corporate and crisis communications experience. At Patomak, he focuses on strategic communications and digital media campaign development and deployment.
Mr. McFadden spent more than a decade as a writer and editor for The Wall Street Journal (Europe editorial page) and an editor with Reader's Digest in New York and Washington, D.C. He served as chief speechwriter and senior adviser to Attorney General John Ashcroft, as well as a speechwriter to the Executive Office of the President of the United States.
For more than a decade, Mr. McFadden served as vice president for external communications for Verizon, managing global media affairs for the Fortune 50 company's public policy, legal, government relations, and reputation-protection matters as well as some think tank, coalition, and stakeholder relations, before leading communications and government relations for the Archdiocese of Washington. Over the years, he has provided strategic communications support for Cabinet, Executive Branch, and federal judicial nomination and confirmation processes, as well as preparation for congressional investigations and hearing appearances and testimony for corporate clients.
Mr. McFadden is a graduate of Stanford University's Graduate School of Business professional track program, as well as the University of San Francisco and its St. Ignatius Institute, a Great Books program.