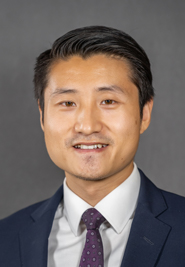 Tim Tian
Director
30 Rockefeller Plaza, Suite 2020 New York, NY 10112
Mr. Tian works on compliance reviews and monitorships of bank and non-bank affiliated broker-dealers, including matters relating to trade surveillance (such as spoofing and layering); recordkeeping and surveillance of electronic communications; SEC Rule 15c3-5/market access; SEC Rule 15c3-3 and 15c3-1; trade reporting, including Trade Reporting and Compliance Engine (TRACE) reporting; and supervision of independent registered representatives. He also works on the registration and compliance reviews of Swap Dealers in accordance with the Commodity Exchange Act and CFTC rules, including the submission of capital models for CFTC and NFA approval and compliance with the CFTC's swap data reporting requirements. He also conducts compliance reviews of asset managers, private equity funds, mutual funds, and other financial services firms. His work includes interviewing personnel, conducting regulatory reporting reviews, conducting gap assessments and issuing recommendations for remediation and enhancement, reviewing and analyzing InfoSec and IT Systems, testing compliance systems and processes, and drafting reports regarding compliance reviews.
At Patomak, Mr. Tian also oversees a team that advises financial firms and global financial holding companies on domestic and international securities and derivatives regulatory activity and legal developments. He regularly provides litigation support on a range of different issues for both civil and criminal matters.
He previously served as a summer intern at Cadwalader, Wickersham & Taft LLP in New York, a summer intern at AllBright Law Offices in Shanghai, China, and a law clerk for Lewis' Barristers and Solicitors in Hamilton, New Zealand.
He received his J.D., magna cum laude, from New York Law School and his LL.B. from the University of Waikato, New Zealand. Mr. Tian is fluent in Mandarin.