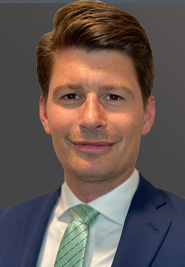 Tim Brown
Manager
30 Rockefeller Plaza, Suite 2020 New York, NY 10112
Mr. Brown advises clients on swap dealer and security-based swap dealer compliance projects addressing the relevant provisions of Title VII of the Dodd-Frank Act. His projects include the assessment, drafting, and revision of policies and procedures, reviewing and recommending enhancements to swap dealer and security-based swap dealer operational and compliance frameworks, and preparing firms for regulatory engagement or examinations. Specific areas of review include business conduct standards, trade and e-communication surveillance, swap data reporting, capital, margin, risk, segregation, and additional CFTC, SEC, or NFA requirements.
He also works on compliance reviews and regulatory assessments for those firms engaged in the digital asset space who have or are considering registering as a broker dealer, swap dealer, security-based swap dealer, introducing broker, or futures commission merchant. These reviews include enhancing policies and procedures, performing gap analyses against existing regulatory frameworks, and issuing recommendations for rule applicability and compliance program enhancement.
Mr. Brown previously served as a manager at the National Futures Association. In this capacity, he led a team of examiners in completing examinations, investigations, and regulatory inquiries of registered swap dealers and futures commission merchants. He also created exam modules utilized by examiners, drafted internal guidance, and prepared and provided training to staff on new and amended regulatory requirements.
He received both his B.S. and M.S. in accounting from St. John's University in New York.