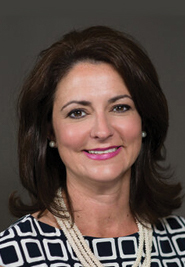 Jill Sommers
Chair of the Derivatives Practice Group
750 17th Street, NW Ste 1000 Washington, DC 20006
Ms. Sommers has worked in the derivatives industry for almost three decades and has a deep expertise in listed derivatives as well as swaps regulations under Title VII of the Dodd-Frank Act.
Based on her experience at the Commodity Futures Trading Commission, Ms. Sommers advises companies on compliance issues and how to work with regulators to promote a more efficient, workable regulatory regime.
Ms. Sommers served two consecutive terms as a CFTC Commissioner from 2007 to 2013. Ms. Sommers served as Chairman and Designated Federal Official of the Commission's Global Markets Advisory Committee, which discussed the regulatory challenges of a global marketplace. She also had the opportunity to represent the U.S. internationally, working with regulators from over 100 countries as a Commission Representative to the Technical Committee meetings of the International Organization of Securities Commissions.
She has served on the boards of both SEC and CFTC regulated exchanges and as an independent director for the National Futures Association.  She has held a variety of roles within the industry, including as Policy Director and Head of Government Affairs for the International Swaps and Derivatives Association and Managing Director of Regulatory Affairs for the Chicago Mercantile Exchange.
A native of Kansas, Ms. Sommers graduated from the University of Kansas and started her career working for Senator Robert J. Dole (R-KS). She has continued her engagement with members of Congress and federal regulators on a variety of financial and commodity industry issues. She currently serves on the boards of Everybody Wins! DC, and the Ethics & Compliance Initiative.