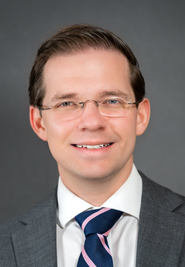 Paul Ray
Senior Advisor
750 17th Street, NW Ste 1000 Washington, DC 20006
Mr. Ray, who until recently served as the federal "regulations czar," is a leading authority on federal administrative practice, law, and policy. Combining experience at the Office of Management and Budget, the Department of Labor, and the U.S. Supreme Court with several years of practice as an administrative appellate lawyer, he provides advice and technical expertise on a variety of regulatory, compliance, enforcement, and litigation matters. Drawing on his experience at the helm of the federal regulatory system, Mr. Ray helps clients understand the regulatory process and cross-agency dynamics of critical rulemaking.
Mr. Ray joined Patomak from the Office of Management and Budget's Office of Information and Regulatory Affairs, where he was confirmed as Administrator by the United States Senate in January 2020. Previously, he served as Acting Administrator and Associate Administrator at the Office of Information and Regulatory Affairs. In those roles, he oversaw the review of hundreds of regulations, led federal efforts on regulatory reform, and frequently engaged with members of Congress, as well as with companies, non-profits, and other stakeholders in the private sector.
Before joining OIRA in 2018, he served as Counselor to the U.S. Secretary of Labor, where he focused on legal and policy issues related to regulations. Earlier in his career, he was an Associate at Sidley Austin and clerked for United States Supreme Court Justice Samuel Alito from 2013 to 2014 and for Judge Debra Livingston of the U.S. Court of Appeals for the Second Circuit from 2011 to 2012.
Mr. Ray earned his J.D., magna cum laude, from Harvard Law School, where he also served as an Editor of the Harvard Law Review and the Harvard Journal of Law and Public Policy. He earned his B.A., magna cum laude, from Hillsdale College.