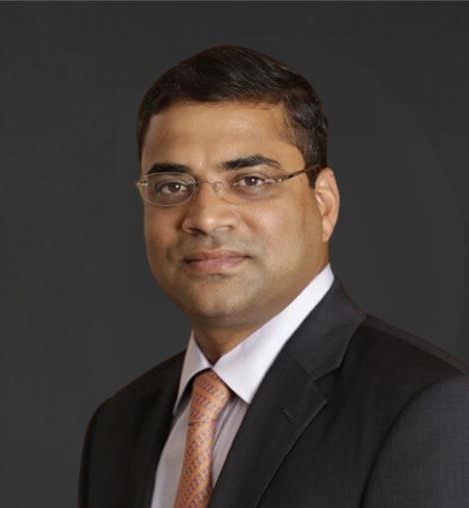 Venu Palaparthi
Managing Director
30 Rockefeller Plaza, Suite 2020, New York, New York 10112
Mr. Palaparthi has worked in financial markets across asset classes, products, and jurisdictions for nearly thirty years.  With this deep experience, he advises clients on business and regulatory strategy, risk management, and compliance solutions in the securities, commodities, fintech, and cryptocurrency spaces.
After starting his career with Reuters working on integrating many acquisitions over six years (including Tibco, Lipper, and Quotron), Mr. Palaparthi was CCO and interim COO of Instinet from 2008-2011, focusing on operational, risk, and regulatory issues for Instinet's equities, options, and futures businesses. From 2011-2014, he was Vice President of Nasdaq Transaction Services and CEO and CCO of its U.S. broker-dealer entities, leading many of Nasdaq's regulatory and post-execution initiatives (including limit up/limit down, market access, and best execution). Between 2014-2017, Mr. Palaparthi was Senior Vice President and Global Head of Regulatory Affairs of Virtu Financial, where he also was responsible for day-to-day operations of three U.S.-based electronic market-making entities.
From 2018-2019, Mr. Palaparthi was Managing Director at Tagomi Holdings (now Coinbase Institutional), responsible for formulating and implementing the company's Day 1 launch strategy into digital assets as well as navigating the BitLicense process in New York and money transmitter licensing across a dozen states.  Following Coinbase's acquisition of Tagomi, Mr. Palaparthi was CCO and Co-COO from 2019 to 2022 of Dash Financial Technologies, a leading institutional options broker and technology provider. He also had the opportunity to head Dash Regulatory Technologies, a leading SaaS product for net capital computation. Prior to joining Patomak, Mr. Palaparthi briefly served as President of FTX Capital Markets.
Mr. Palaparthi has served in a variety of industry thought-leadership roles, including as a member of the SEC's Equity Market Structure Advisory Committee's Subcommittee on Market Quality, FINRA's Small Firm Advisory Committee, the Shanghai Gold Exchange International Advisory Board, and as a Distinguished Fellow at the Center for Financial Markets and Policy at Georgetown University.
Mr. Palaparthi graduated with dual economics and computer science degrees from Birla Institute of Technology and Science (BITS), Pilani. He obtained his MBA from the University of Texas in Arlington in 1994. He received a Distinguished Alumnus award from BITS Pilani in 2011. He has held FINRA Series 7, 14, 24, 27 (FINOP), 56, and 63 licenses. Mr. Palaparthi is also co-owner of the New Jersey Stallions cricket team.