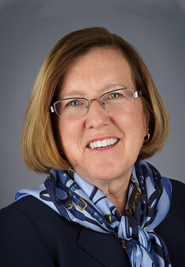 Debbie Montick
Senior Consultant
750 17th Street, NW Ste 1000 Washington, DC 20006
Ms. Montick is a securities attorney with thirty-five years of experience working for financial services firms and the government. She has counseled investment advisory firms, boards of directors of mutual funds, insurance companies, broker–dealers, offshore fund sponsors, and international financial holding companies.
Previously, as Senior Counsel and Director of the Nomura Group's asset management subsidiaries in the U.S., Ms. Montick was responsible for overseeing legal matters on registration, trading, marketing, and distribution of products worldwide; compliance; and U.S. Securities and Exchange Commission examinations. She was involved with new product development for private and public funds, ERISA accounts, state pension funds, separate accounts, Japanese mutual funds, offshore funds, collateralized loan obligations, fund of funds, and sub-advisory arrangements.
Prior to Nomura, Ms. Montick was Associate Counsel and First Vice President at Mitchell Hutchins Asset Management Inc., Associate Counsel at Kemper Financial Services, Inc., Senior Attorney at Guardian Life Insurance, and an Enforcement Attorney at the SEC.
Ms. Montick received her J.D. from American University and her B.A., with highest distinction, from Pennsylvania State University.